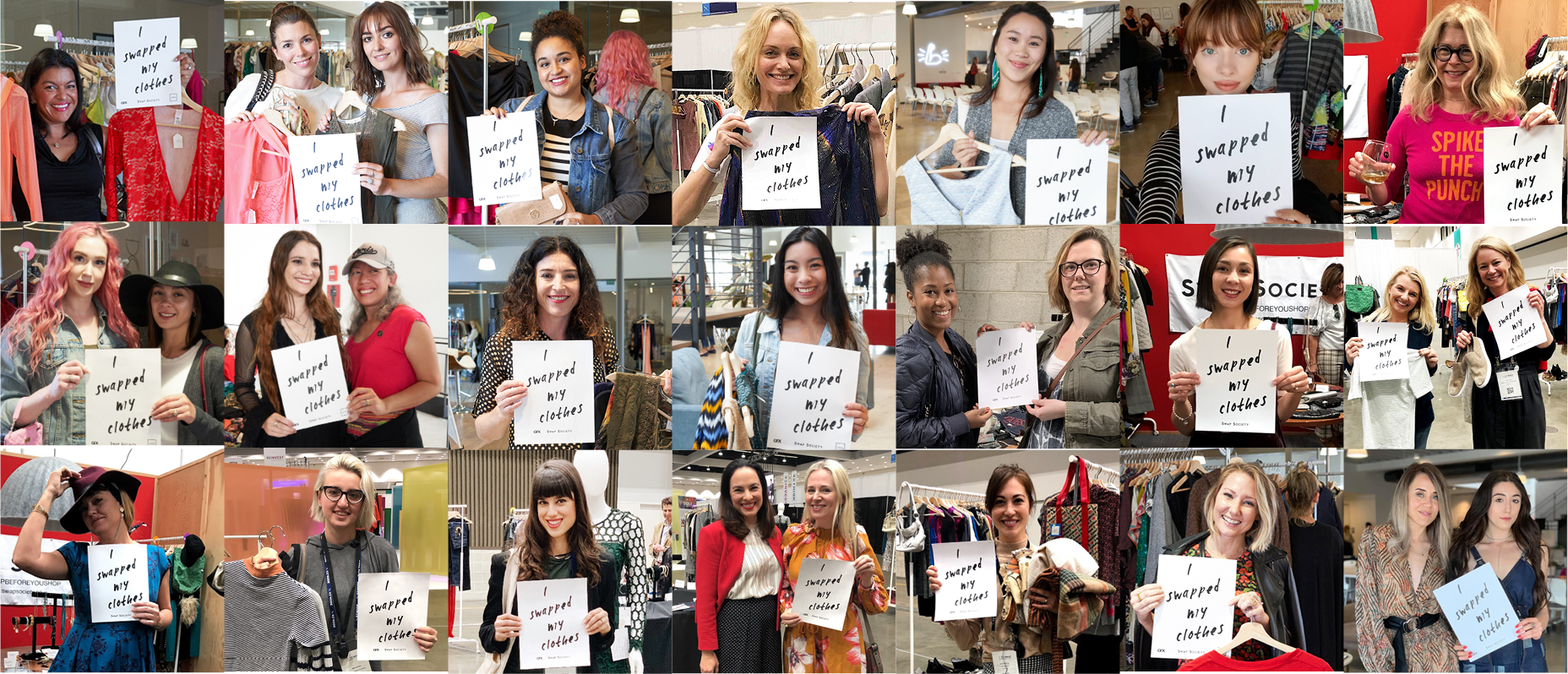 ---
Hello,
We love swapping with all of you in person! However, due to COVID-19, we do not have plans for any in-person clothing swap events at this time. Please stay tuned for upcoming digital events, and we are so happy that we can still swap with you online 24/7!
XOXO,
Swap Society
---
SECONDHAND SEPTEMBER DIGITAL EVENT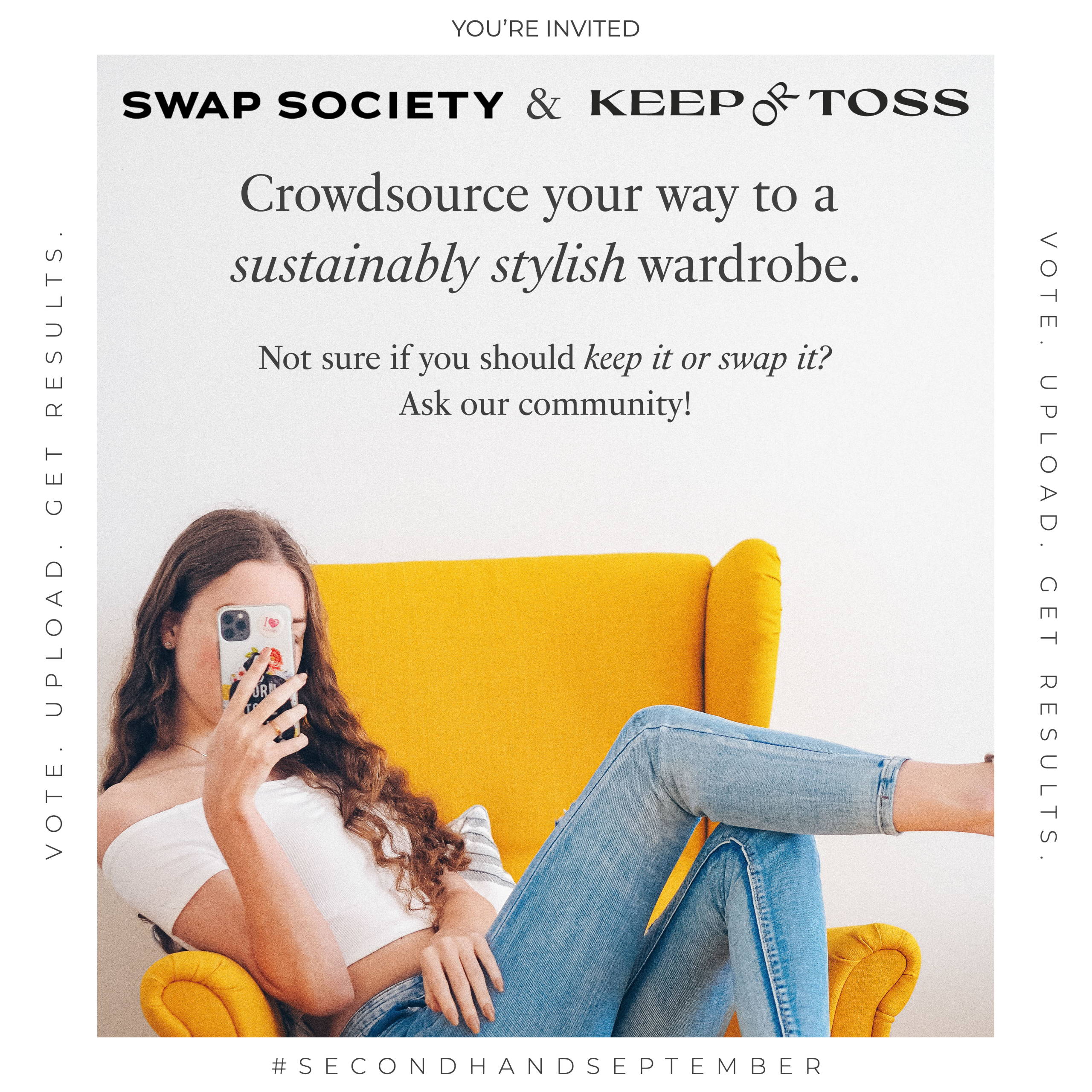 We celebrated Secondhand September with a special digital event in collaboration with our friends at Keep or Toss, the Social Voting App that helps you streamline your closet.
STYLE IN THE NOW VIRTUAL FASHION SUMMIT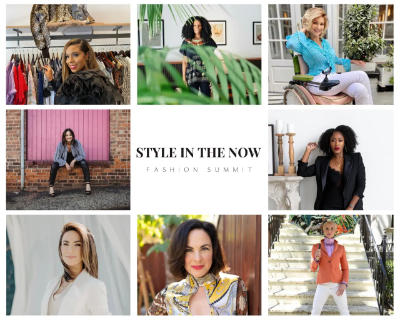 ---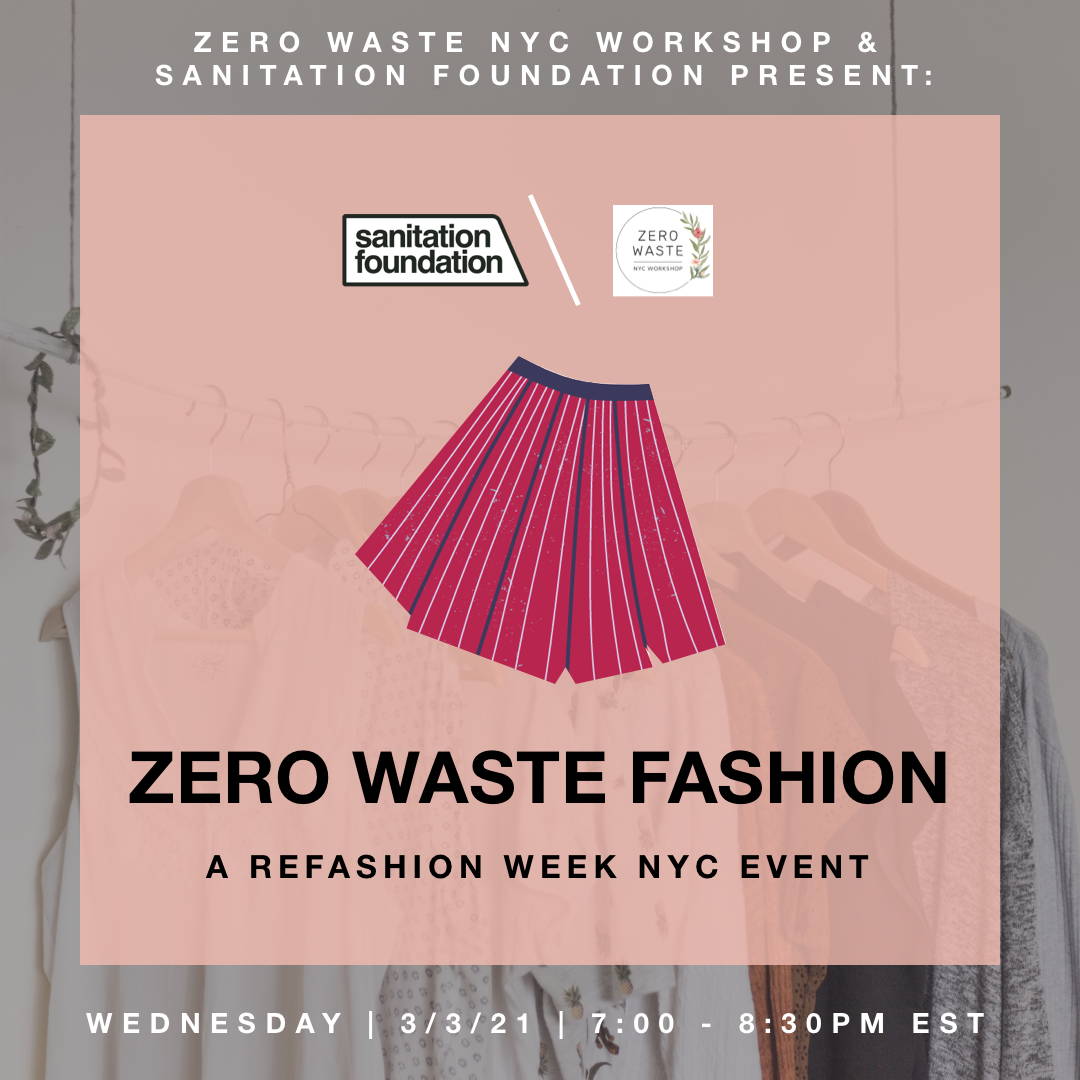 Zero Waste NYC Workshop and Sanitation Foundation's February workshop: Zero Waste Fashion, a ReFashion Week NYC event.
Panelists: Nicole Robertson - Founder of Swap Society, Lindsey Casella - Social Media Manager at Remake, Amelia Eleiter - Co-founder, Debrand, Akilah Stewart - Founder of Hifatra.
SUSTAINABLE SMALL BUSINESS FIRESIDE CHAT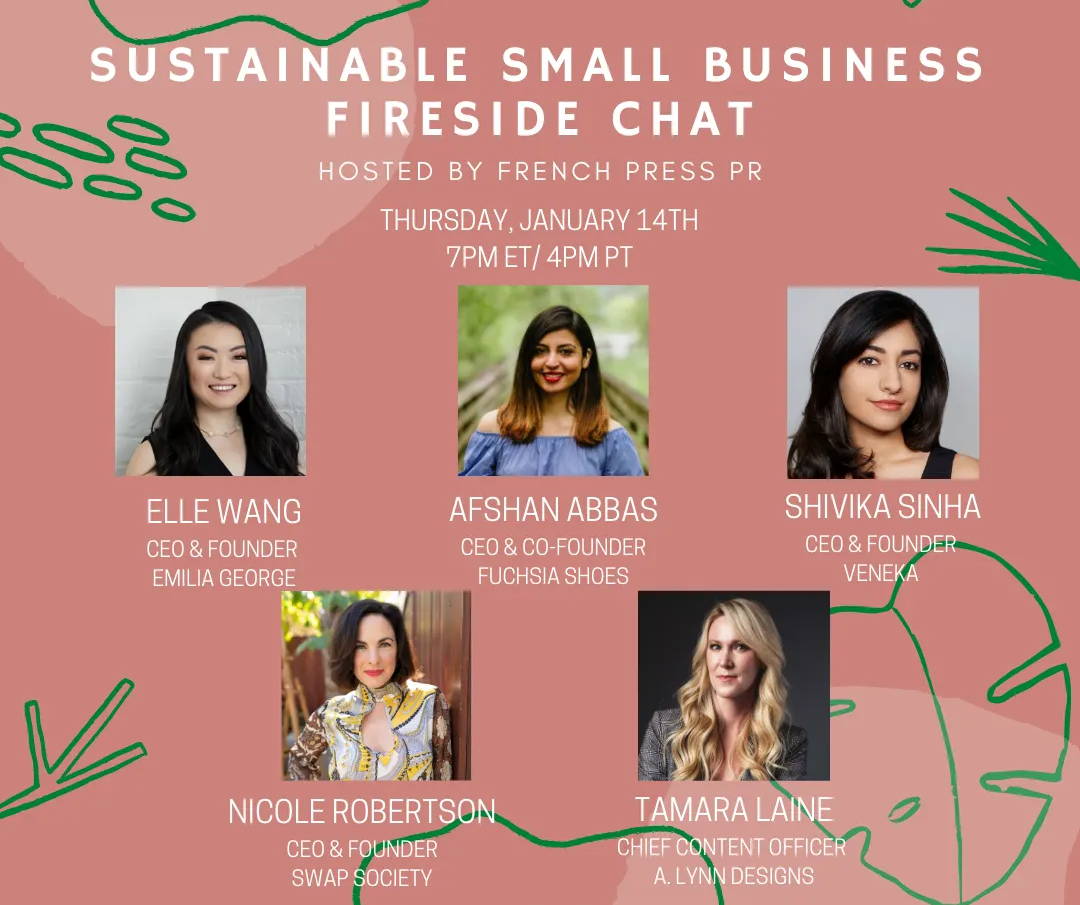 The founders and executive boards of five female-founded and led companies discuss the importance of building sustainable practices into every level of a fashion brand.
Panelists: Afshan Abbas of Fuchsia Shoes, Tamara Laine of A. Lynn Designs, Nicole Robertson of Swap Society, Shivika Sinha of The Veneka Group and Elle Wang of Emilia George.
Host: Candice Smith, French Press PR
FASHION REVOLUTION WEEK 2020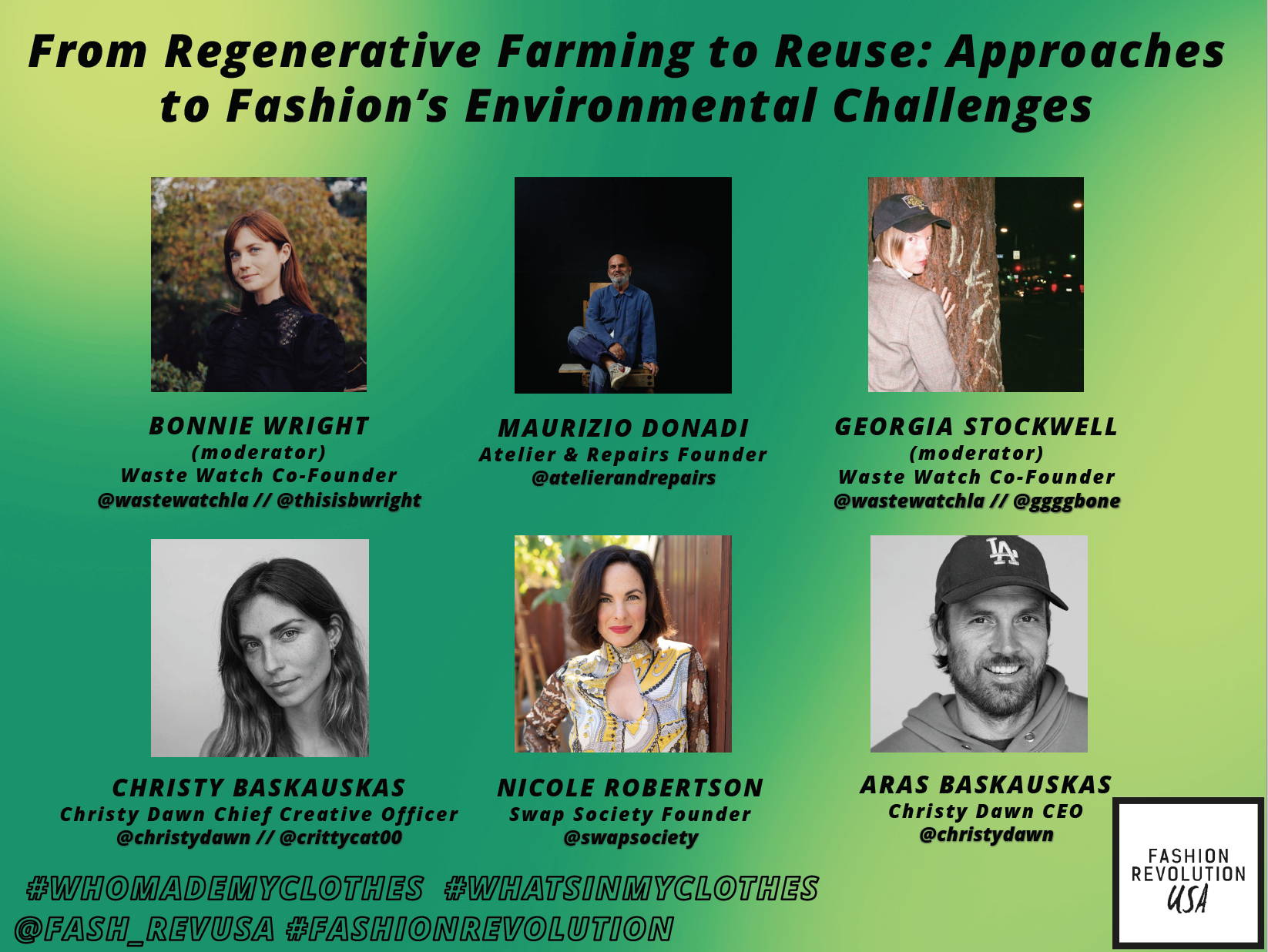 CULTIVATING A CONSCIOUS CLOSET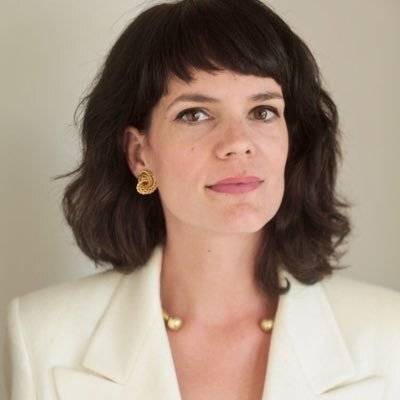 Swap Society did a clothing swap pop-up at Elizabeth L. Cline's book signing of The Conscious Closet.
GLOBAL SWAP EVENT LOS ANGELES 2019
---
VENICE CLOTHING SWAP WITH RECONTAINED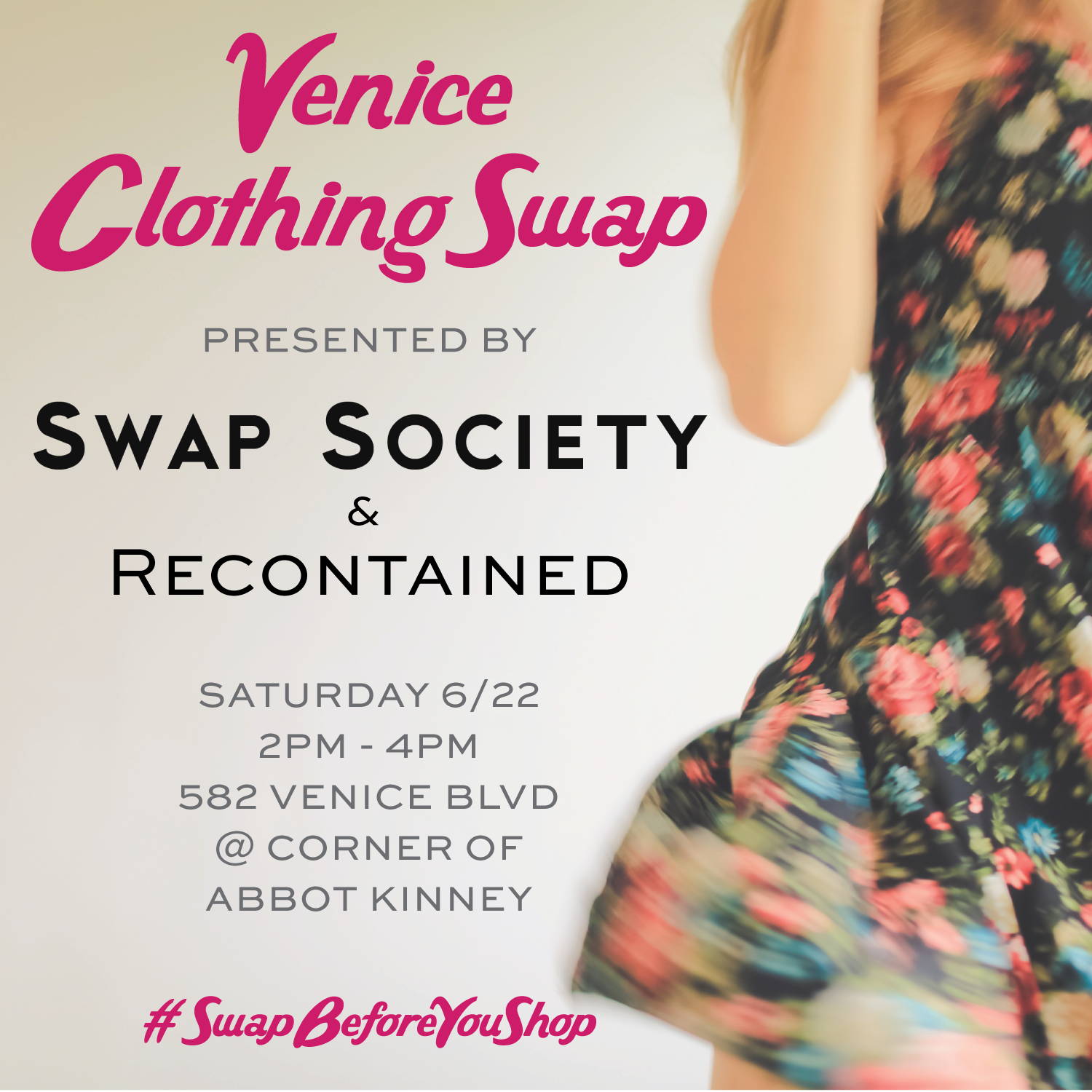 We did a pop-up clothing swap in Venice with our friends at Recontained.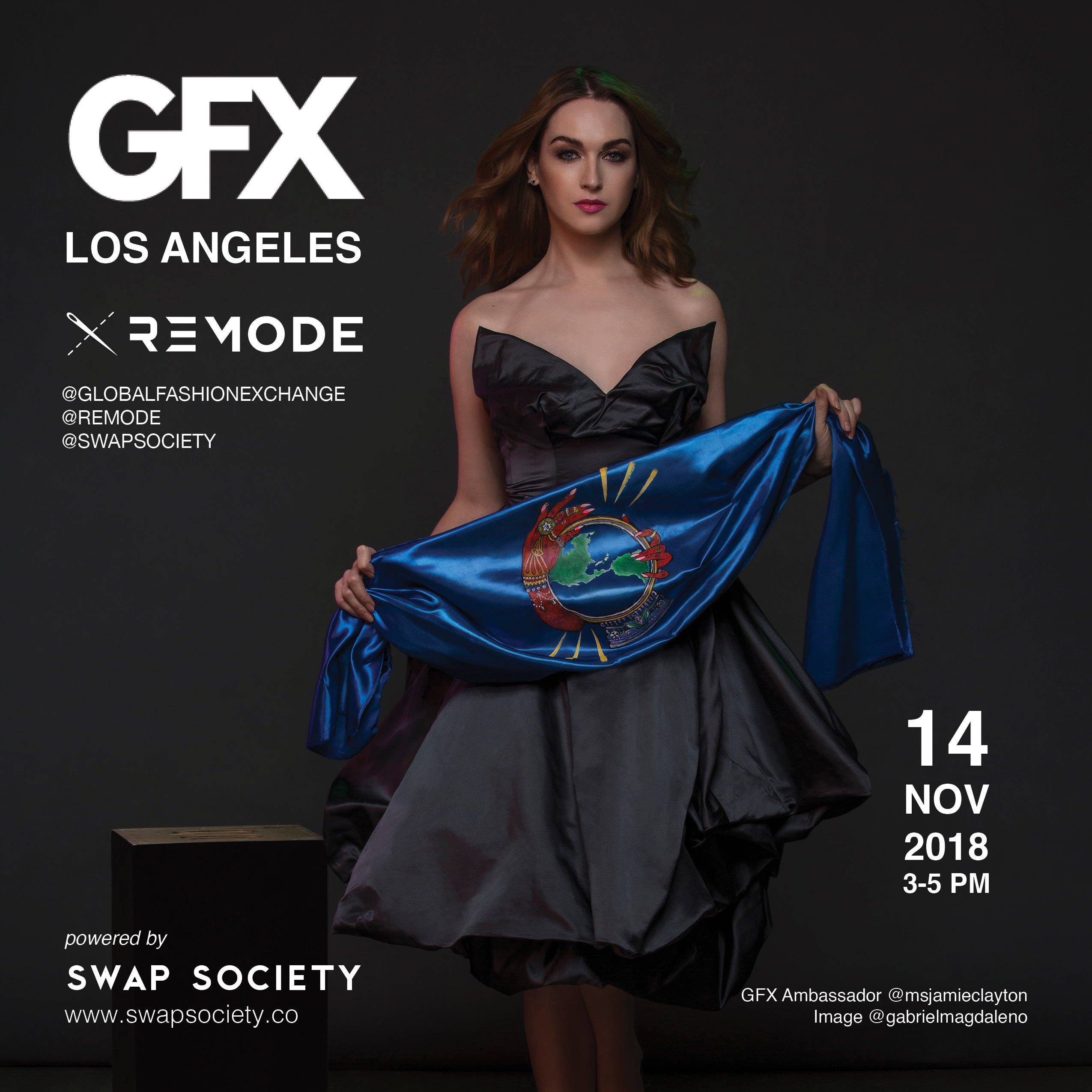 Swap Society partnered with GFX for a clothing swap at REMODE, the premier event for disruptive and sustainable fashion.
---
GLOBAL SWAP EVENT LOS ANGELES 2018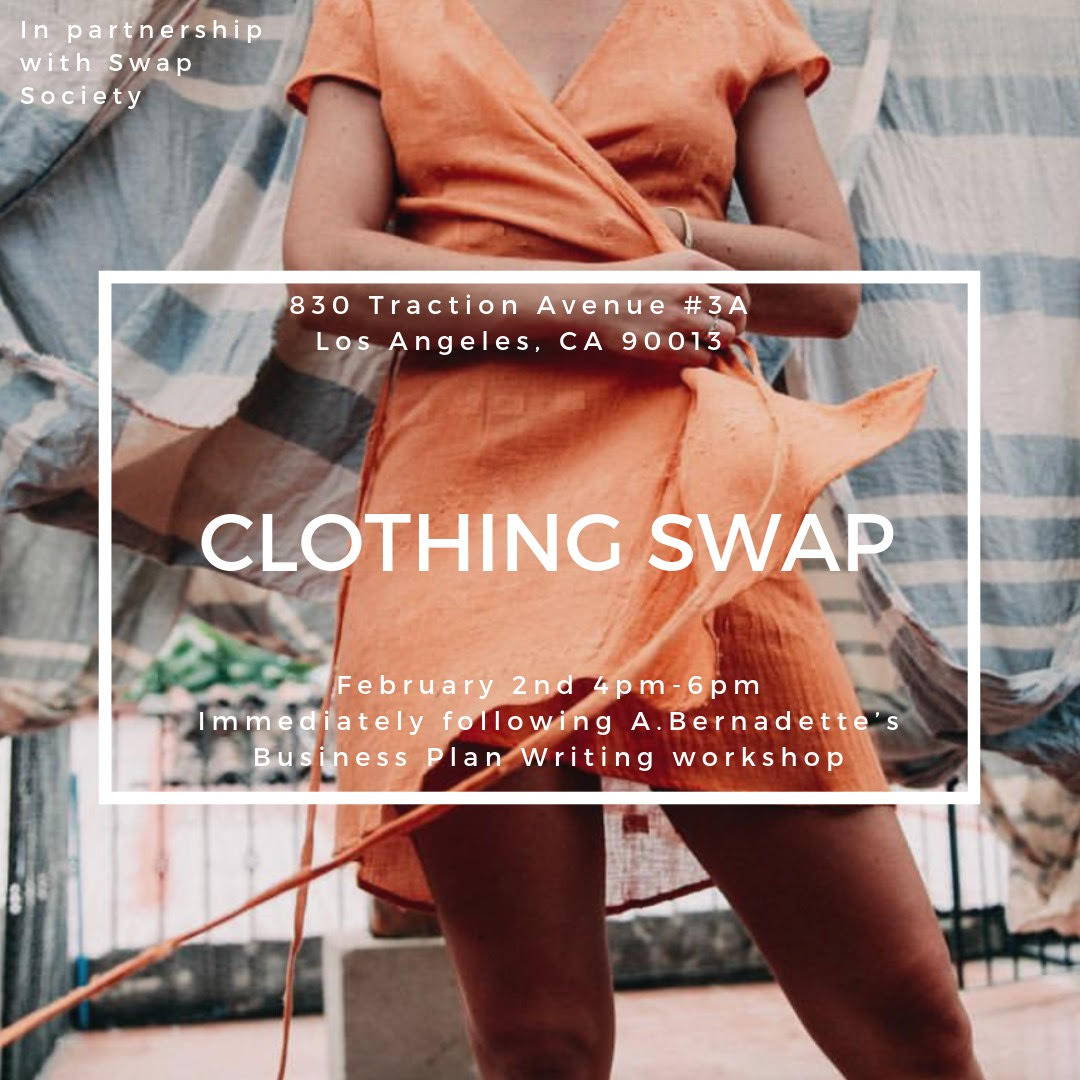 Swap Society partnered with NYC Fair Trade Coalition and GFX for a clothing swap, hosted by Fair Trade LA and Fair Trade Long Beach.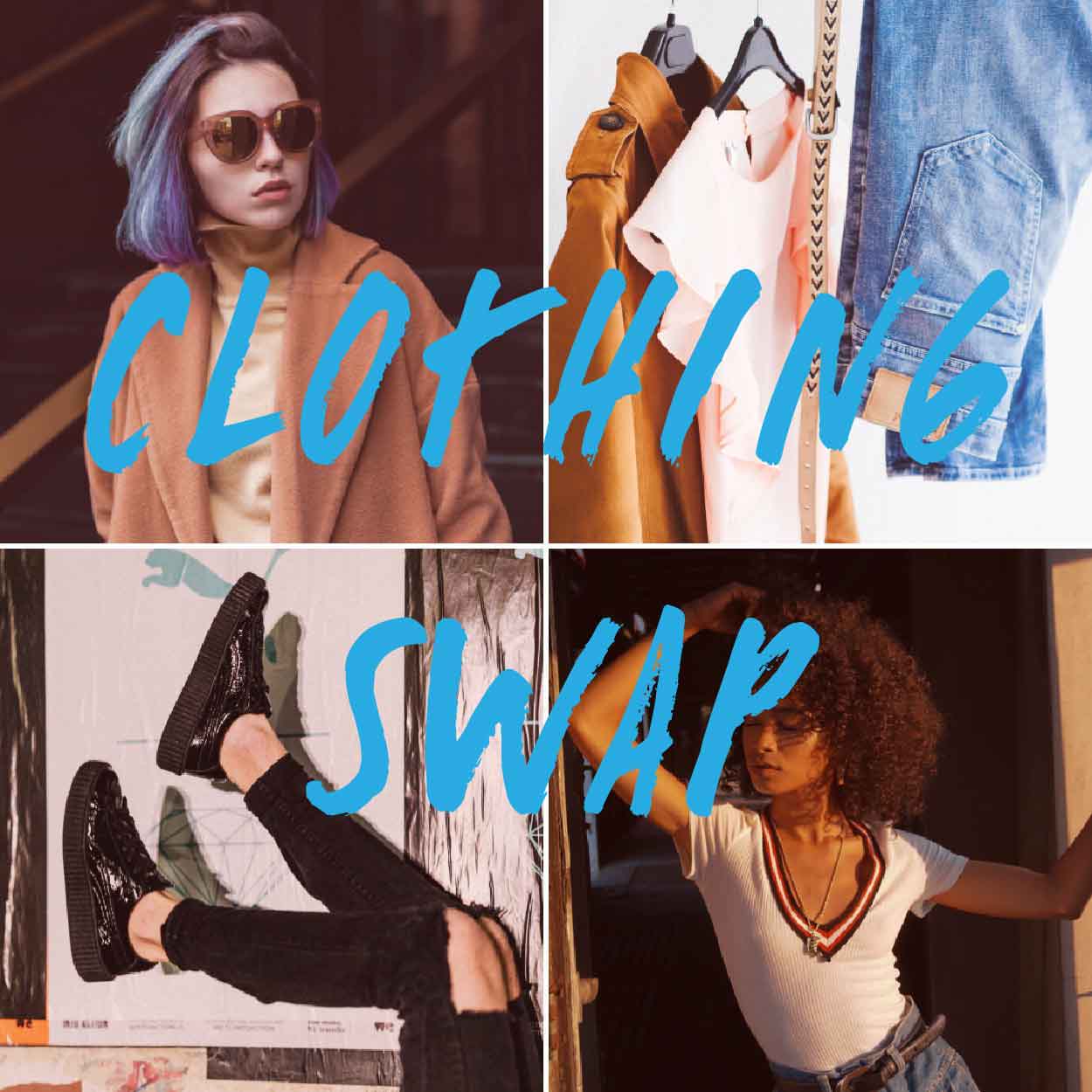 Swap Society partnered with Pepperdine University for an exclusive swap and chat about sustainable fashion.
---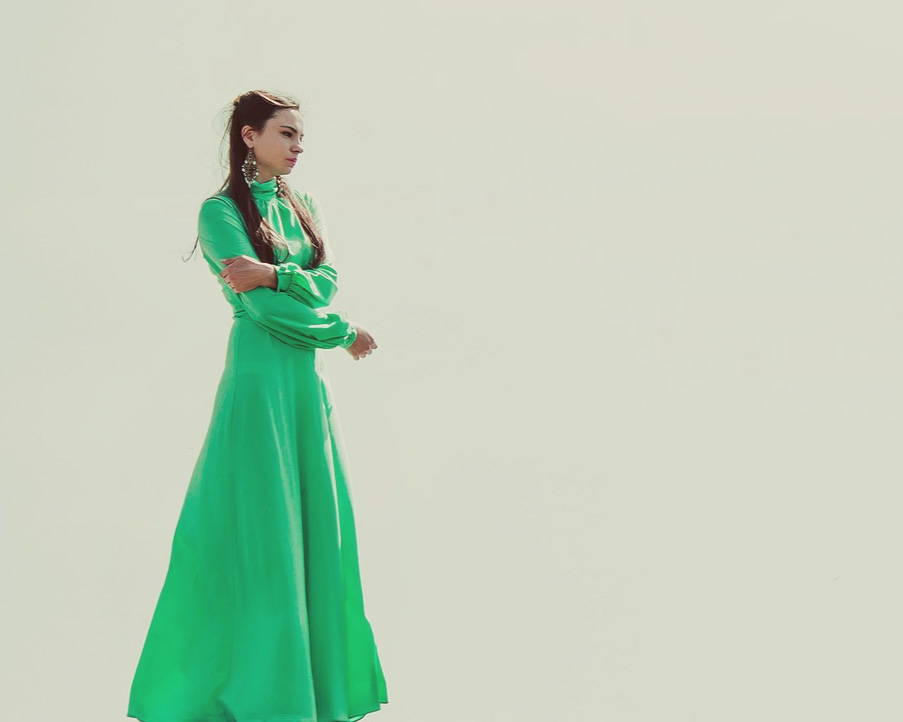 Swap Society did a clothing swap at the Women in Green Forum, the premier event highlighting women in the environmental industry.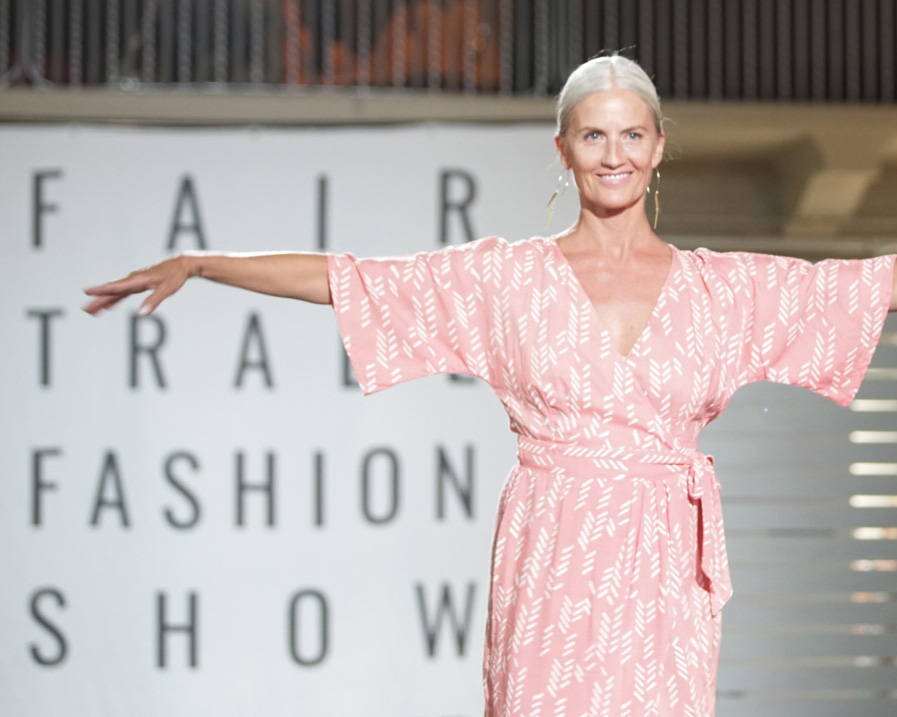 Swap Society partnered with GFX for a clothing swap at the 4th Annual Fair Trade Fashion Show, the annual event for fashion activists.
---
SWAP SOCIETY IS PROUD TO PARTNER WITH GFX
GLOBAL FASHION EXCHANGE (GFX) is an international platform promoting sustainability in the fashion industry with inspiring forums, educational content and cultural events. Through interactive clothing swaps, GFX empowers consumers to take action for a better environment while they stylishly renew their wardrobe and save hundreds of thousands of clothes from being discarded.