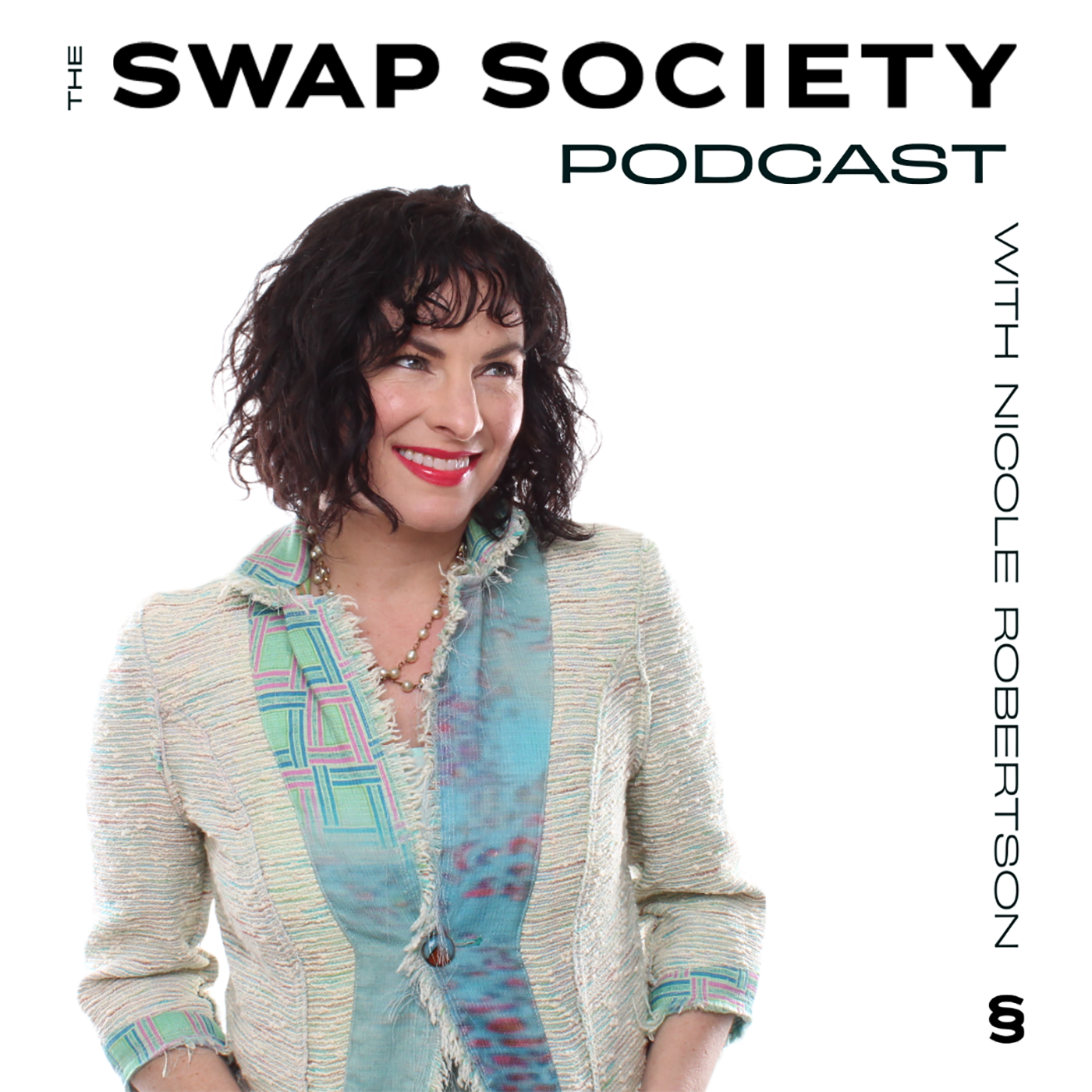 Host Nicole Robertson interviews thought-leaders and change-makers who are working to create a more sustainable and equitable world through fashion, art, and activism. The Swap Society Podcast shines a light on the fashion industry and its impacts on climate change and human rights. Tune in for a dose of climate optimism and chats about sustainable fashion, fair trade, the circular economy, labor rights, minimalism, overconsumption, slow living, zero waste, counterculture, and more. Join us as we envision a brighter future and challenge the status quo.
Nicole Robertson is the founder and CEO of Swap Society, an online clothing swap that makes it easy and affordable to mix up your wardrobe sustainably. Alt-currency SwapCoin™ gives multi-dimensional value to garments and makes swapping super fair.
---
EP 31: FROM FASHION MODEL TO SOCIAL ENTREPRENEUR WITH ZOË MELO
In this episode, Zoë Melo shares her journey from modeling to social entrepreneurship. She talks about how the fashion industry has changed since her modeling days in the 80s and 90s, reflects that it's an industry built on exclusivity, and shares her vision for making fashion and design more accessible through sustainable community events held in public spaces. She remarks that couture and high fashion can only be afforded by the 1%, and how those models of fashion production are not the solution to the environmental and societal problems created by the fashion industry, particularly in this time of fast fashion overconsumption. 
Zoë also shows some of the upcycled designs she's helped bring to fruition, so make sure to check out the video on our YouTube channel @swapsociety.
Throughout her career, Zoë has collaborated with renowned artists, designers, photographers, and art directors in fashion, art, and product design all around the world. Zoë's brand TOUCH is a social enterprise that uses design as a tool for social and environmental change. Her brand Neighbors by Design is a community-centered platform that uses design as a tool to bring neighbors together and in the process create products made out of waste materials from the neighborhood. 
---